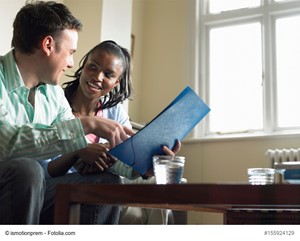 Purchasing a home may prove to be a long, arduous process, particularly for individuals who fail to prepare for potential house buying hurdles. Thankfully, there are several things that you can do to put yourself in position to enjoy a successful homebuying journey, such as:
1. Establish Realistic Expectations
Much in the same way that Rome was not built in a day, you should not expect to find and acquire your dream house right away. If you establish realistic expectations from day one of the homebuying journey, you can identify and resolve potential problems before they escalate.
Think about why you want to buy a home, where you want to reside and other homebuying factors. Then, you can make a list of homebuying goals and criteria. And once you have this list in hand, you can map out your quest to achieve your desired house buying results.
2. Get Your Home Financing in Order
If you find a home you want to buy but cannot quickly obtain financing for this residence, you may lose the house to a rival buyer. On the other hand, if you start a home search with a mortgage in hand, you could seamlessly navigate the homebuying journey.
To get pre-approved for a mortgage, you should meet with a variety of banks and credit unions. These financial institutions employ mortgage specialists who can teach you about all of your home financing options. Next, you can select a mortgage that enables you to acquire your dream residence without spending beyond your means.
3. Hire a Real Estate Agent
Oftentimes, it helps to hire a real estate agent prior to launching a home search. Because if you work with an expert real estate agent, you can gain comprehensive homebuying insights that you may struggle to obtain elsewhere.
A real estate agent understands what it takes to purchase a house in any housing market, at any time. First, he or she will learn about you and your homebuying expectations. A real estate agent then will craft a plan designed to help you identify your ideal residence. This housing market professional next will put this plan into action and ensure you can check out a broad array of quality residences. Finally, when you discover your dream house, a real estate agent will help you submit a competitive offer to acquire this home.
Let's not forget about the assistance that a real estate agent provides after a seller accepts your offer to purchase his or her home, too. At this point, a real estate agent will help you schedule a home inspection and finalize your house purchase. And if you ever have concerns or questions before you complete your home purchase, a real estate agent is happy to respond to them.
There is no telling what challenges you may encounter when you try to buy a house. With the aforementioned tips, you can minimize risk during the homebuying journey. Perhaps best of all, these tips could help you speed up your quest to find and purchase your dream home.